The Terence McCourt Team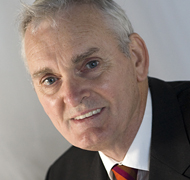 Terence Mc Court
Terence Mc Court founded the practice in 1989, having qualified as a solicitor in 1979. Terence specialises in criminal law and litigation; personal injury and road traffic accidents; and industrial tribunals. Terence has a wealth of litigation experience and is committed to fighting his client's corner to obtain the best possible outcome. Terence Mc Court Solicitors are not a party to any insurance referral scheme. He is on your side and will always do his utmost to protect and advance your interest.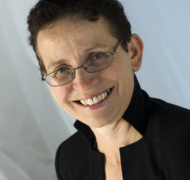 Patricia Carvill
Patricia started her career in 1979 with the Law Society award for top graduate to compliment her honours degree in law at Queens University Belfast. Patricia qualified as a solicitor in 1981 and holds a Master of Business degree specialising in Business Finance. Patricia deals in all aspects of conveyancing, both residential and commercial, and acts for large construction and property companies. She has been involved in major new and innovative apartment and housing developments throughout Northern Ireland. Patricia also deals in planning, construction, company law and Judicial Review, and with all aspects of commercial property, purchases of development sites, commercial leases, funding and onward sales to investment institutions.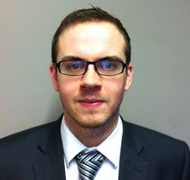 Harry McCourt
Harry has worked in all aspects of personal injury and general litigation and qualified as a Solicitor in 2012 following a two year apprenticeship with Terence McCourt Solicitors after graduating from Queens University Belfast. Harry represents clients in police stations and in the Magistrates Court in relation to criminal matters. He also works in all aspects of family law including divorce, matrimonial agreements, proceedings involving children and non-molestation proceedings. He also assists Terence McCourt in relation to litigation.
Recent Testimonials - read more
Our company has used the legal expertise of Terence Mc Court Solicitors in getting established, dealing with company law issues, employment law issues and generally providing us with exceptional advice and guidance throughout the whole process. We have no hesitation in recommending the firm and their services to anyone involved in business or indeed on personal issues as they have a wealth of experience in dealing with everyone from buying and selling property through to wills and intestacy.–Kathy Mc Kenna Director Global Home Warranties

We have been a client of Terence Mc Court Solicitors for over 15 years. In that time, we have found them to be an exemplary practice providing high quality service, decision making, advice and commercial rationale with integrity. They do all this in an open and friendly manner conducive to good business. We are happy to recommend their services in any sphere of their work.–Christopher Bryson - Financial Director Carvill Group

T McCourt has represented Vico Properties Ltd for over 20 years during which we have performed many complex property transactions. The firm has always given strong legal advice and excellent service and has been ready to put its shoulder to the wheel in the intense period before completion of any deal.–Michael Carvill, Managing Director, Vico Properties